Filed Under Bollywood, bollywood actresses, Indian models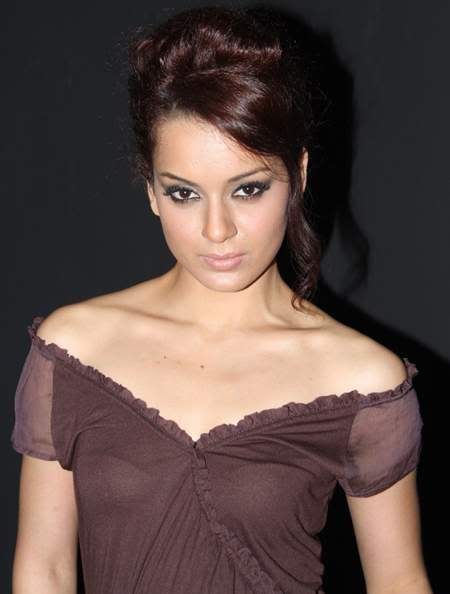 Kangana Ranaut, bollywood hottie, plays a super model in the movie "Raaz 2". "Raaz 2″ is not a sequel to "Raaz" and this was confirmed by directors Mahesh and Mukesh Bhatt during the birthday celebrations of Director Mohit Suri.

Raaz 2 has Adhyayan as Kangana Ranaut's boyfriend:
"Raaz 2" will have Adhyayan, TV fame Shekhar Suman's son, playing Kangana Ranaut's boyfriend. "RaaZ 2″ also has Emraan Hashmi and Bipasha Basu. Some shots for this bollywood movie were shot at Goregaon Film City, Mumbai. Kangana Ranaut was walking the ramp in these shots for "Raaz 2".
Adhyayan, a new face in bollywood revealed that he believed in supernatural things and in real life he was very scary of even minute things. Adhyayan said, "The scary part of the movie for which we will be shooting is yet to come with much scary locations."
Kangana Ranaut in "Raaz 2″:
Isn't Kangana Ranaut looking like a super model?
People visiting this page also viewed these related videos
Liked the reads? Do subscribe via reader or via Email
No Responses to "Kangana Ranaut as a super model in Raaz 2